About
The Comic:

In 1908 New York City, Evelyn Reuter has taken over her late father's business, and quickly discovers that his work - and his secrets - go far beyond what she'd prepared for. Sorting the shambles he left behind, Eve comes face to face with Margot, a mysterious shopkeeper who may not be entirely human.
While it centers on a lesbian romance, Obelisk is primarily a horror comic, heavily inspired by the Gothic genre and early black and white monster movies. It will at several points contain blood, nudity, and dark/adult themes, and is intended for teen and up audiences.
The Author: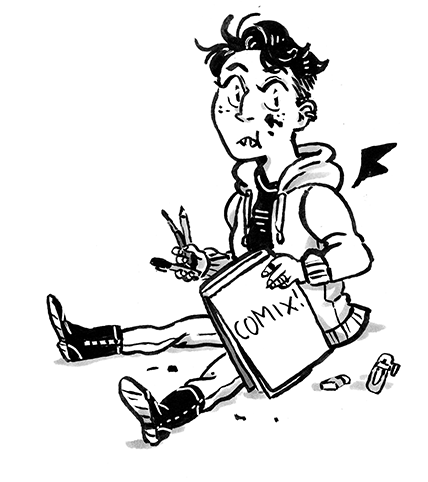 Ashley McCammon is a comic artist, butch lesbian, and possible real life vampire. You can find her on twitter and instagram, or contact her at avictorim@gmail.com!